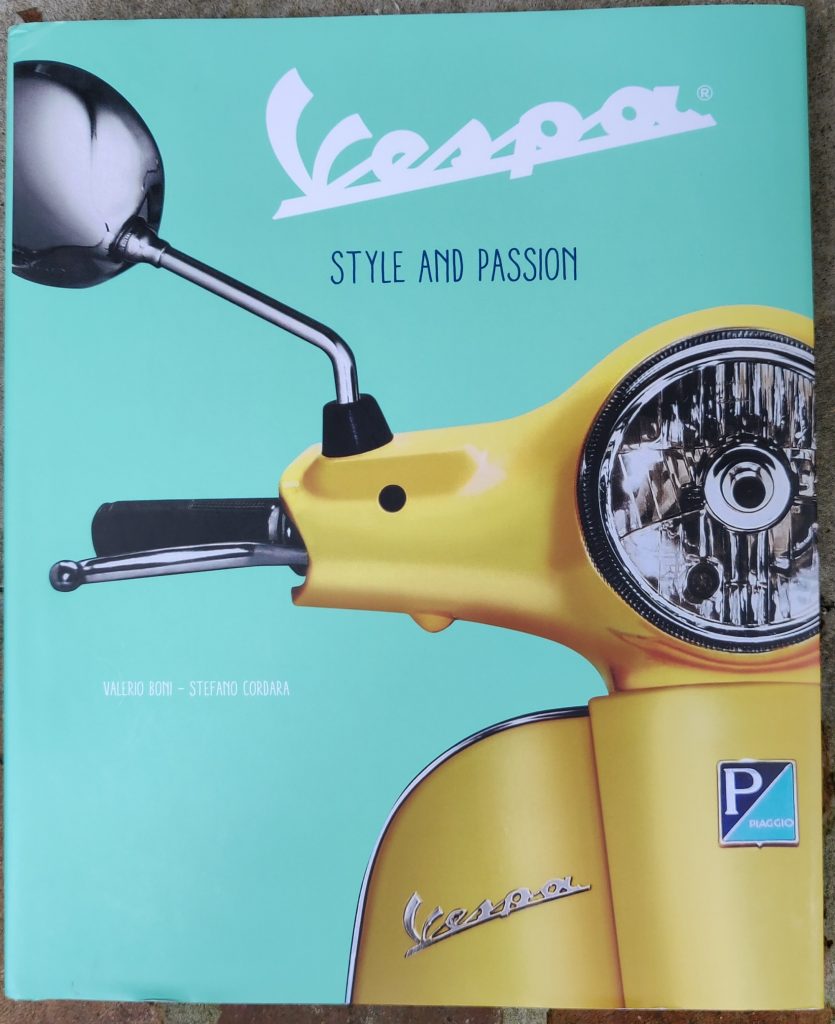 Our friends at Motorbooks know that I'm an enthusiast of two-wheeled machines as well as four-wheeled, so when they sent me a copy of Vespa Style and Passion, I knew I was in for a treat. 2020 Is the 75th anniversary of the Vespa brand, so this book is well-timed and will thrill many readers. I was thrilled as soon as it came out of the box- Vespa is known as an icon of style, and this beautiful volume is very stylishly designed with a light and inviting layout and cheerful colours. But just like its subject, there is substance beneath the style. Let's take a peek inside.
Authors Valerio Boni and Stefan Cordara have impeccable credentials as moto-journalists, with a combined 71 years of experience in the field, having written many books and magazine articles about many marques. Their skills and experience show well in this book.
Despite being over 200 pages, the book only has three chapters (which, in fairness, are divided into a few more sub-chapters). The first chapter opens with some background on the evolution of the Piaggio family businesses, starting in furnishings for ships and progressing through railcars and into aviation, becoming the leading aviation manufacturer in Italy. After WWII the company needed new business and saw an opportunity in fulfilling war-ravaged Italy's immediate need for affordable transportation. The design that became the Vespa scooter was revolutionary, following an intuitive approach that was centered around the human user. This groundbreaking design also incorporated some technical brilliance, such as aircraft-derived suspension, a forced-air system for engine cooling, and interchangeable wheels. The original Vespa concept was so good that it is still used today and has been copied for decades.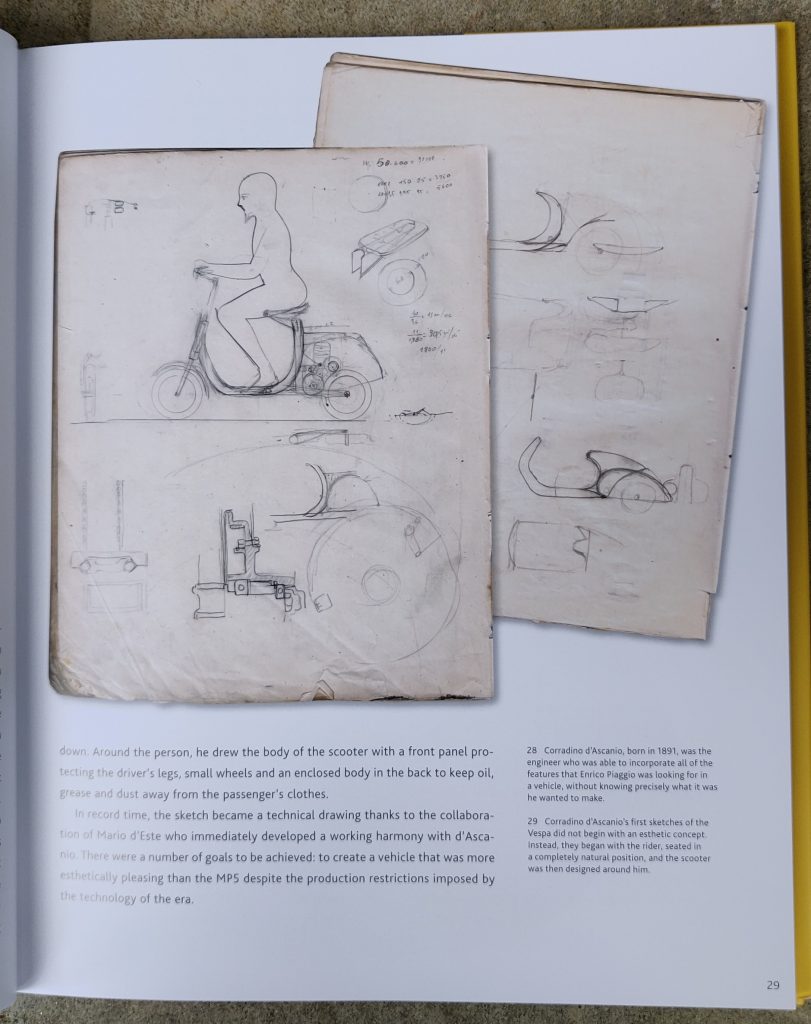 The second chapter is the largest, one subchapter of which contains roughly half of the book's page-count in a section detailing all the models from 1946 to 2020. You'll find everything here from the 98 that started it all, the GS that was made famous by the Mods of the 1960s, and many, many more variations on the original theme, right up through the current Elettrica, and electric-powered model that can be connected to a smartphone. And the original theme still shines through and still works brilliantly. There is also a section about Vespa's advertising and communications.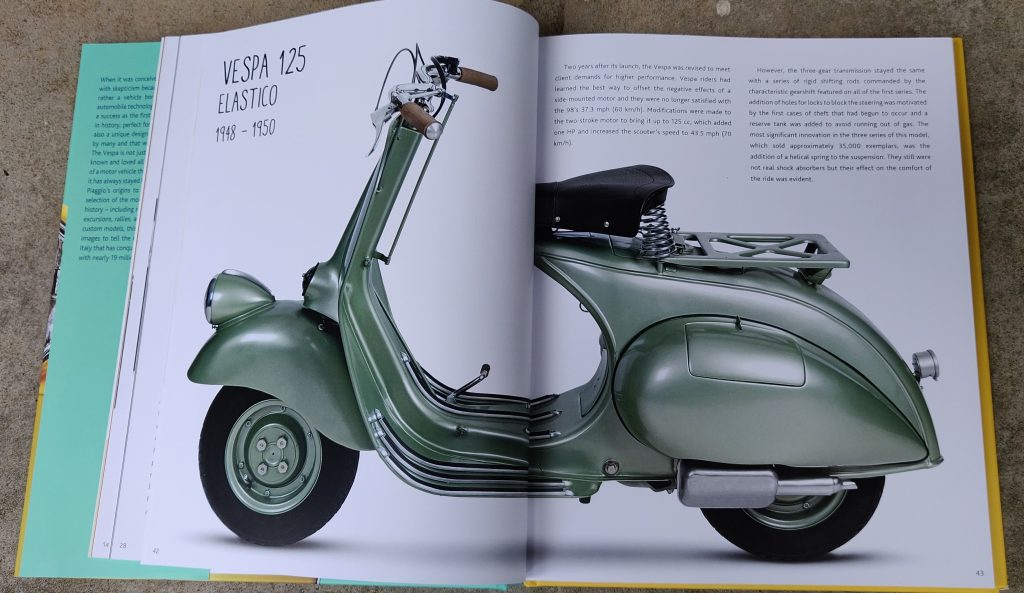 The third chapter is perhaps the most interesting, as it deals with Vespa's impact in the world- from movies and fashion to serious travel and customisation and art and even racing. Yes, there IS such a thing as scooter-racing! For me, the big take-away from this chapter is that something that started as a utilitarian tool to meet a specific need in a defeated country was so elementally good that it can't die, and that despite what seems at first like a design that does so little, the Vespa has become so many different things to so many different people. These qualities are what make Vespa a true icon, and this book beautifully presents that iconicness.
Ciao bella!