Avid listeners already know that in addition to being car-crazy, I'm also really into motorcycles. I've ridden them for nearly twenty years, and my brand of choice since the beginning has been BMW. I've ridden them for somewhere around a hundred thousand miles, everywhere from Cape Canaveral to Big Bend to Devil's Tower to southern Ontario, and I've served in various volunteer roles with the BMW Motorcycle Owners of America, including a term on the Board of Directors. You could say that I'm into BMW motorcycles. So when I received a copy of The Complete Book Of BMW Motorcycles, I dug into it with true gusto.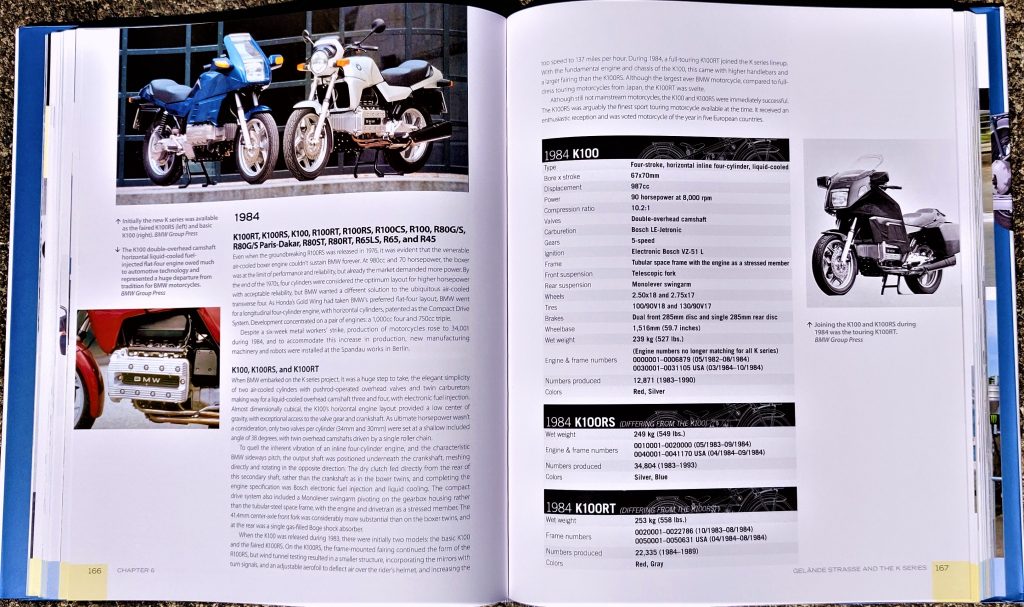 Author Ian Falloon is a well-known authority on many marques of motorcycle including BMW and has written many books on the subject, so this book comes with a great deal of confidence in its content. The book is less a narrative history -although there is some of that- than it is an encyclpaedic guide to almost every motorcycle ever produced by BMW. The C-series scooters have been omitted, but this will hardly be noticed by most BMW enthusiasts and only a die-hard C-fan will truly object. The rest of BMW's two-wheeled products are detailed, from the R32 of 1923 through the many models of 2020.
The introduction tells the story of the origins of BMW as a producer of aircraft engines and how the young company transitioned to manufacturing motorcycles. Subsequent chapters generally follow the different design-generations in chronological order. Each chapter contains a few paragraphs about what new models or changes happened in each generation, followed by simple technical data for each model. If that sounds like a description of a fairly dull reference-work, it would be if not for how much more this book contains then mere technical details. This would be a much smaller book if it merely contained descriptions and data. What makes it shine far beyond that is how richly illustrated it is with a great multitude of excellent photographs, many previously unpublished, and a small number of technical drawings including some cutaways- I wish there were more of the drawings to illustrate how BMW's many innovations worked, but that's my own technical bent and not all readers may desire this. Also included are several sidebar articles about BMW's many forays into racing- from the early regional events of Germany all the way through World Superbike, and of course the Paris-Dakar Rally, which BMW dominated several times, doing so at just the right time to bring attention to the then-fairly new line of G/S models which were the beginning of a line that would go on to become BMW's best-selling bikes of all time.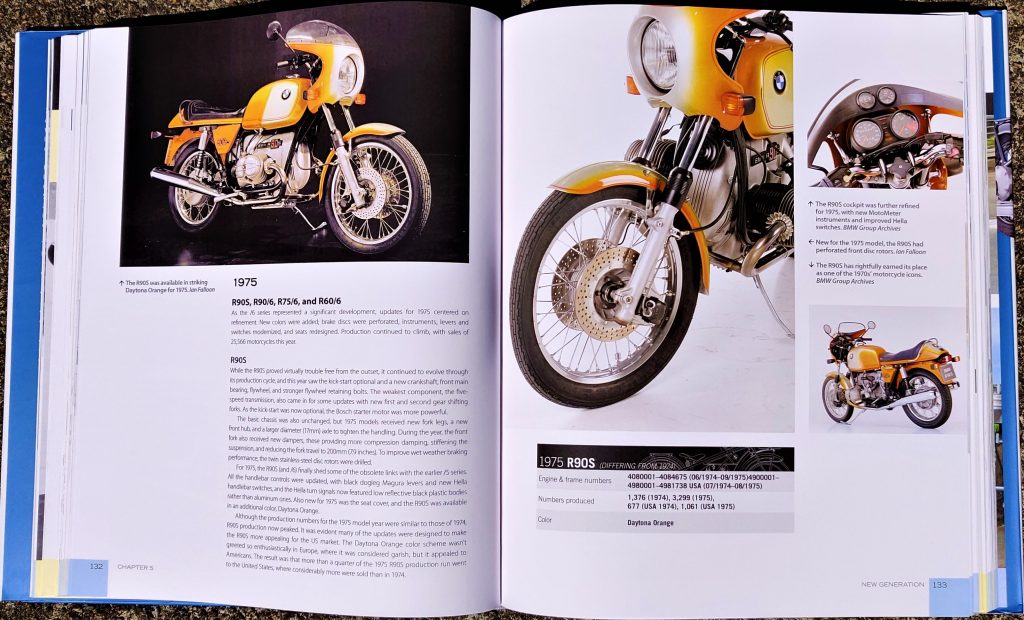 If this book has any weaknesses, there are a small few factual gaffes but they are very minor things that only the most knowledgeable enthusiasts will notice. The fact that only three pages are devoted to the wartime-production of the R75 of 1941-44 appears at first to be another weakness, but those three pages contain a wealth of information about this dark period of BMW's history, even if it comes across as a bit 'sanitised.'
If you're interested in BMW motorcycles, this book is an excellent resource and should be included in your library. Its 312 pages are full of useful and interesting information that any BMW-enthusiast will appreciate. It is also a large and handsome volume, stylishly designed and easy to read. You can order your copy from quartoknows.com, and you'll be glad that you did.